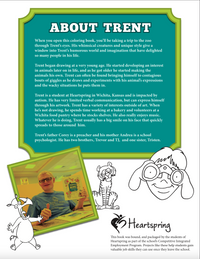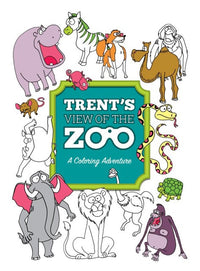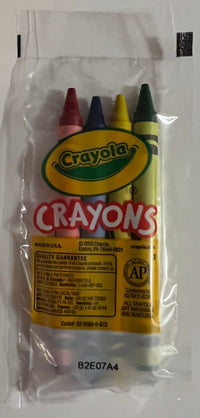 Trent's View of the Zoo Coloring Book Pack
Choose your size & quantity below:
Product Info
Free Shipping on ALL domestic orders! 
This is it, the coloring book that started it all!
What You Get:
1 Trent's View of the Zoo coloring book
1 pack of stickers featuring images from the coloring book - 24 stickers in all
1 pack of 4 Crayola Crayons
We're so thankful to the team at Heartspring in Wichita, KS and special thanks to Kendall who designed the cover and worked with Trent to fill the pages with Trent's wonderful animals!